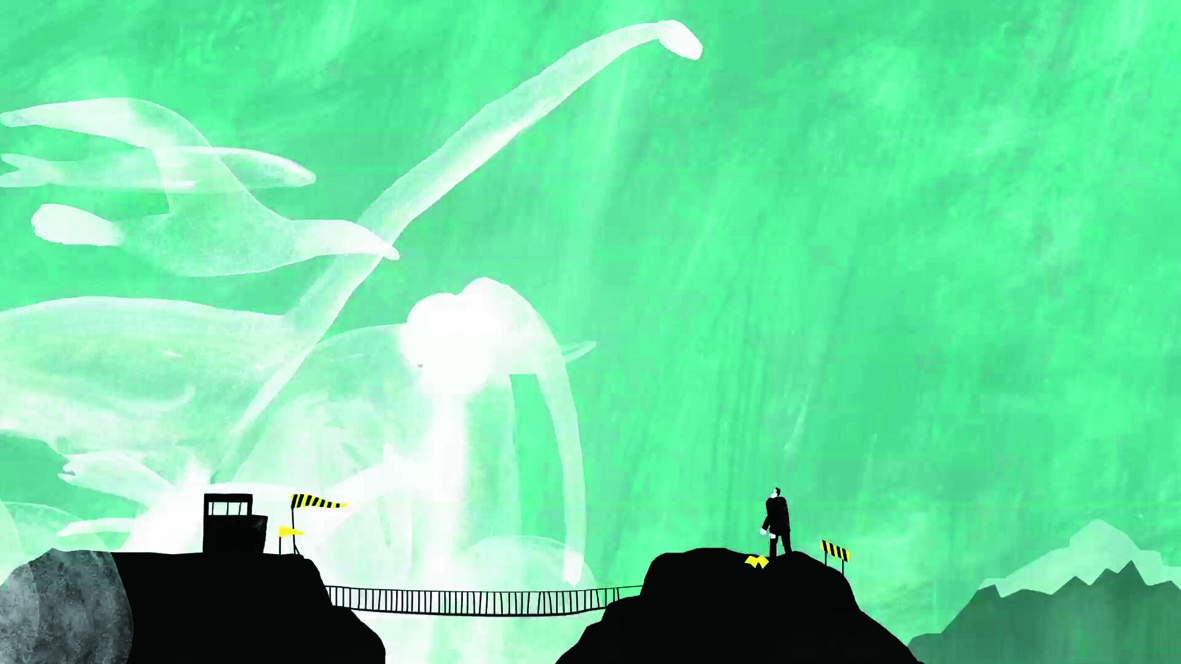 24th Animation Division Jury Selections
How much does the cloud weigh?
Animated short film
Outline
At the observatory, a scientist is immersed in observing the clouds, counts their number, measures the distance from them to the ground, weighs the water they contain. Then, a rabbit-shaped cloud appears, but it doesn't fit any of the recordings from the past. When the scientist, who is at the mercy of the freely moving cloud, looks up at the sky, he sees clouds in the shape of various animals floating. The work conveys the beauty of the world as it is.