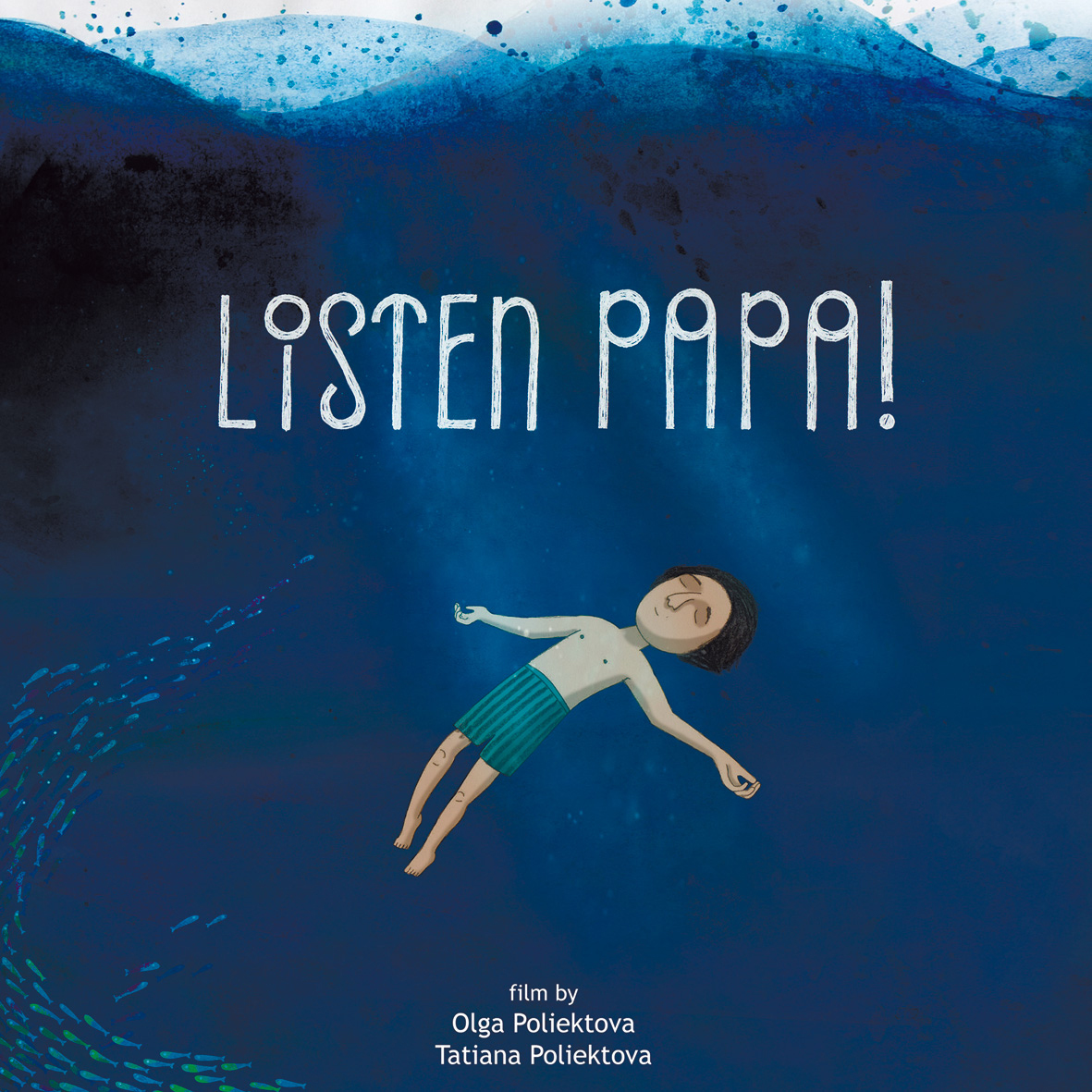 23rd Animation Division Jury Selections
Listen Papa!
Animated short film
Tatiana POLIEKTOVA / Olga POLIEKTOVA [Russia]
Outline
A hand-drawn animation of a boy's letter about his hatred and love for his father using unique, characters who are comical and cynical. The father, a former long-distance swimmer, admired by his son, swims across the Black Sea in search of glory. He claims to have reached the goal, but no one in the town believes him except the boy and his mother. He starts to drink a lot and eventually dies. As a grown man, the boy tries to swim the same route.