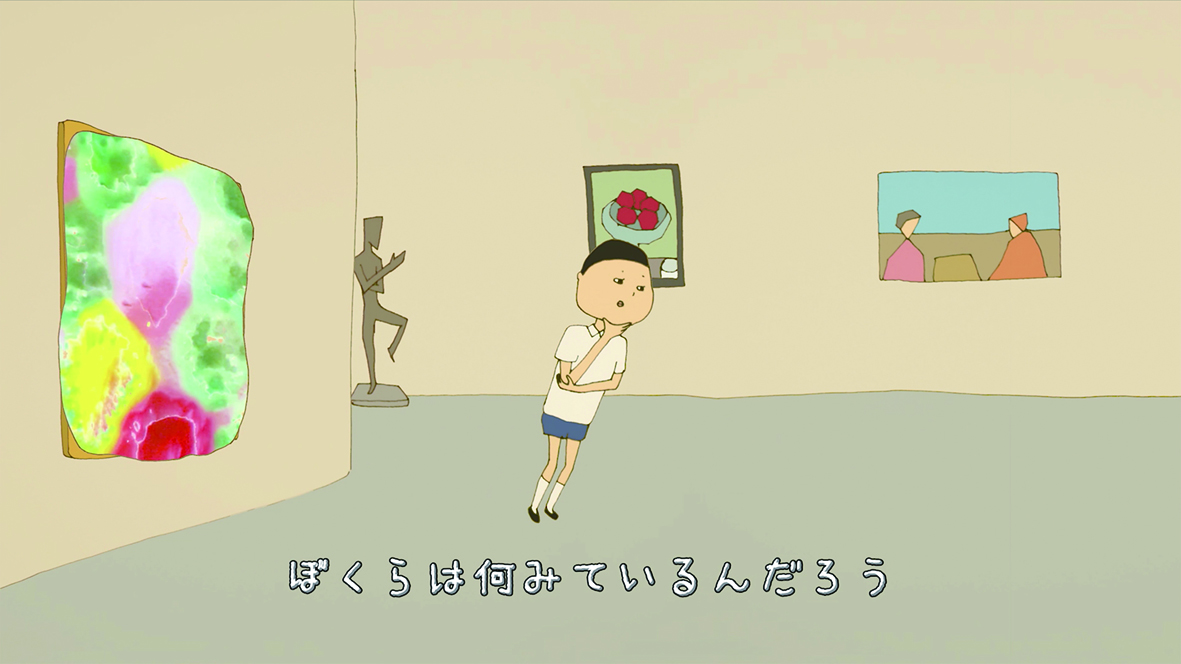 24th Entertainment Division Jury Selections
WHAT IS ART APPRECIATION?
Video work
Outline
A video with a song created for the group viewing program of Aichi Triennale 2019 to inform viewers about the context of the artworks, guidance for understanding them, and precautions when viewing them. It lectures on the historical background of art that had been reserved for royalty but became available to everyone after the revolution, and the public role of museums in art conservation and restoration, pursuing both entertainment and enlightenment.